About us
The eco-friendly hostel.

Stay in our Banana Farm Eco Hostel, an eco-friendly hostel at the grounds of a banana farm using biogas, compost bins and water sewage for gardening.
More about us
Rooms
Our home, your home.
We offer customized single, double, triple and quadruple rooms, all designed with love. The rooms provide single, queen sized or bunk beds, hot showers and flush toilets. Breakfast is included.
View Rooms
Activities
You will never get bored.
With our extensive knowledge of the area we can tailor your safari experience or your hiking trips to Mount Kilimanjaro and Meru. 

We also offer free tours to the Banana Farm and we can show you the secrets of coffee processing.
Activities
Location
Where we are
The hostel is only a 20 minute bus ride from Arusha city center. You can take a daladala (Tengeru/USA River written on the front) at A23 highway or at the central daladala station (Kilombero) and get off at Peace Point or Barabara Mpya. From there you can take a motorcycle (bodaboda) or walk up to the farm. It's a 1.5km walk up the village road. Go up the hill to where the road forms a cross intersection. There will be a shop on your left (Kaka Shop). Take a left and follow the road until the end where you'll see our gate. We also offer pick-ups from town, Kilimanjaro and Arusha airport for a reasonable price.
View on Maps
Guest Reviews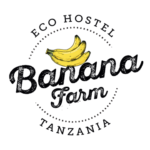 This is not a hippie hideout but a true local experience in Arusha. Serdar, UK - booking.com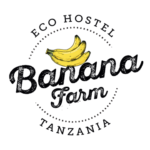 Guys, I'm serious, I have been to many places in the world as well to many accomodations but this one is outstanding! Christopher, Germany - TripAdvisor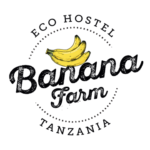 I loved everything! Great prices, amazing food and the best banana farm tour! Perhaps the best place I've stayed after a year in Africa. Melanie, Canada - booking.com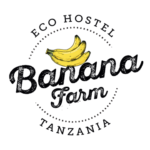 I would go back to Arusha just to stay in at Banana Farm Hostel again! Jan, Belgium - booking.com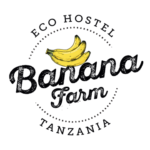 A very honest establishment that I would encourage anyone to stay. Will, UK - booking.com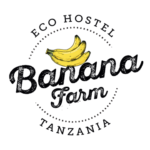 Godwin is clever, open hearted, trustful guy. It was real pleasure to stay in his farm. Santa, Letland - booking.com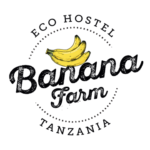 Was a great stay with top aspects being the good food, great staff, and relaxed atmosphere.  J, Turkey - booking.com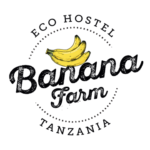 Godwin is a super host, 100% dedicated so you get the best stay. Giseleca, UK - TripAdvisor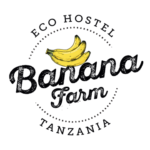 Farm tour was an unforgettable experience - owner has an impressive knowledge and his idea of eco farm is out of this world! Magdalena, Poland - booking.com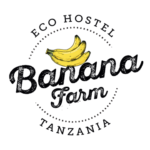 Exceptional place, owner and staff. Feels like visiting family. Kristina, Switzerland - booking.com